Find your place
in the Neighborhood

About GAC
With 220 ambitious employees, GAC is Microsoft's number one partner in the Netherlands. Supplying Microsoft Dynamics 365 software and consultancy – with a focus on Business Central and the Power Platform – we enable our customers to realize their growth potential.
Support Specialist
GAC
Gent, Belgium
Fulltime
Are you a hero in solving problems and do you enjoy taking on technical challenges? Do you feel like getting your teeth into ERP implementations & Microsoft Dynamics, Business Central Then you are who we are looking for!
GAC Business Solutions is located just upon entering the beautiful city of Gent and is a sister company of the Dutch company GAC. GAC guides organizations in their digital transformation process, based on Microsoft solutions. We work with a close-knit team in a warm atmosphere where our employees are important and can continue to train and grow. To maintain the group atmosphere and group dynamics, we attach importance to connecting with each other, which is why our party committee regularly organizes informal events and joint activities.
Our clients consist of SMEs, medium-sized and large organizations spread over various industries.
Together with the colleagues of your team you are responsible for the day-to-day support to our customers. You are responsible for supporting our users. You do this by taking responsibility for assuming, analyzing and handling events such as incidents, adjustments, etc.,
1. You analyze the logged problems and try to solve them as much as possible. If necessary, you coordinate this further to the development colleagues (planning, priority, allocation, follow-up).
2. You consult with your colleagues and with your customer in order to offer the most suitable solution possible;
3. You analyze existing applications and are able to detect the problems and submit a proposal for optimization
In this position, taking and registering tickets by phone is very minimal! You are a true partner for your customers, both technical issues and advice for optimisations are part of your knowledge.
You want to find a solution for every problem! In fact, you see opportunities where others see problems. You enjoy being able to help others and at the same time want to ensure that problems occur as little as possible. You are customer-friendly and service-oriented, even if you got out of bed on the wrong side (and let's face it, that happens to all of us sometimes).
Even though you may not solve the problem immediately, you think it is important to inform the customer in a timely and complete manner about the status of a ticket. You know how important this is to a customer!
To do this you master the following:
• You have a bachelor's degree or equivalent experience
• You have knowledge of Microsoft applications or ERP packages
• You have a good understanding of various business processes related to production, logistics or finance
• You can work in a structured, independent & orderly manner.
• You don't shy away from looking for answers and bite your teeth until a solution can be offered.
• You can communicate fluently in clear language towards users;
• You are not afraid to communicate in English as well as Dutch.
You will be offered a challenging job in the IT Consultancy sector with a varied range of tasks. We offer a competitive salary package with many fringe benefits. This includes meal vouchers, hospitalization insurance and group insurance. You have sliding hours where working from home is possible, part-time working is certainly possible. In addition, we also offer opportunities to grow (certification, training, webinars and knowledge sharing sessions), because we consider your potential just as valuable as your current skills. You will end up in an enthusiastic and collegial team that welcomes you with open arms and offers training. Although we are growing strongly, we are sticking to our horizontal structure with a strong focus on work-life balance. We regularly alternate hard work with fun activities and relaxation options.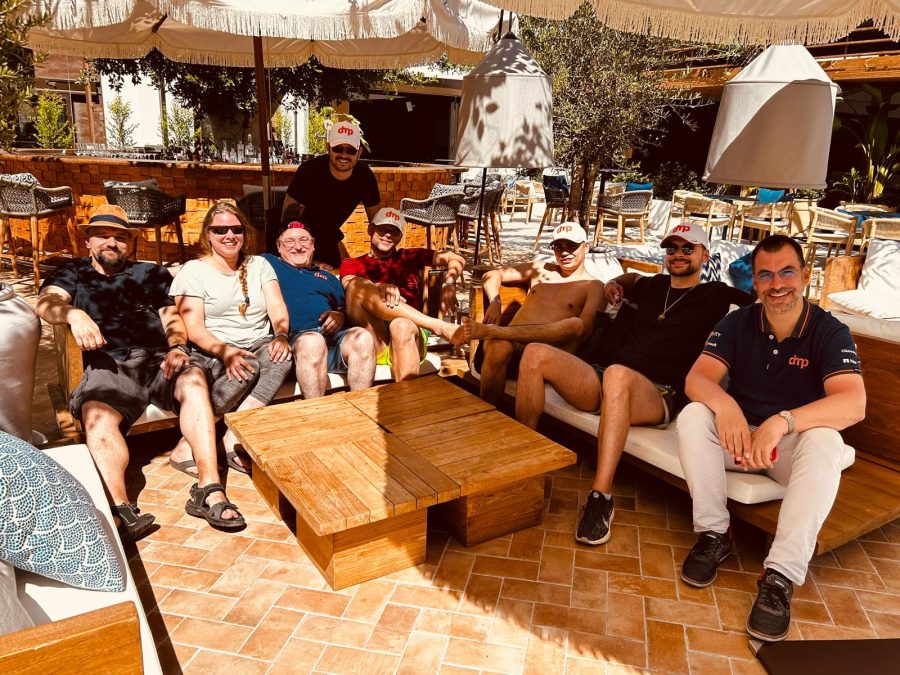 The Digital Neighborhood is a community of 13 tech companies… and counting. Focused on Microsoft services, we're experts in data, applications, the cloud, and business intelligence. All proudly independent. All seamlessly connected. We all call on each other's expertise to realize your digital potential.