Find your place
in the Neighborhood About Focus Enterprise Solutions
Based in the Netherlands, Focus Enterprise Solutions is expert in Microsoft Dynamics 365 Finance and Microsoft Dynamics 365 Supply Chain Management. From deployment to management, we help (international) Small and Medium Enterprises (SME) to get the most from their Enterprise Resource Planning (ERP). Being a proactive partner, we take a personal approach – helping organizations move forward, both now and in the years to come.
Support Consultant Dynamics 365 Finance and Supply Chain Management
Focus Enterprise Solutions
Bunnik, Netherlands
Focus Enterprise Solutions is a strategic partner for all project and management activities in the field of Microsoft Dynamics 365 Finance and Supply Chain Management (Unified Operations, formerly known as F&O). From implementation to support, we help Small and Medium Enterprises in various industries get the most out of their ERP. By connecting the right people, insights, data & solutions, we guide our customers in their digital platform transformation, now and in the future. Customer satisfaction is our main focus here.
As a Support Consultant Dynamics 365 Finance and Supply Chain Management, you will be responsible for guiding customers when they experience problems with their Dynamics 365 environment. Once customers have deployed Dynamics 365, Application Managers and end users at the customer's site can pass on problems or questions via a ticket system. You handle those tickets together with your colleagues. There is always a workload of tickets, but urgent customer breakdowns or problems always take precedence. Sometimes you handle a ticket within ten minutes; larger issues can take weeks or months.
You will work as a customer coordinator: you will ensure that customers feel comfortable using Dynamics 365 Finance and Supply Chain Management. For this, it is essential that you communicate personally-businesslike and keep the customer well informed of progress. This is almost more important than the solution; customer satisfaction comes first. End users want to be helped in a pleasant way with questions or problems and to feel heard.
You don't always solve the problems yourself, but you do know where to get the knowledge from internally to arrive at a solution. In short: your work largely consists of organising help to come up with a solution, and then communicating this appropriately to the customer. This is how you make sure the customer is satisfied and stays that way. You have two or three regular clients and are the permanent point of contact for them. You work in a team of 4 Consultants, 1 Developer, 1 Service Delivery Manager and 1 Release Manager.
Roughly speaking, your time commitment is as follows:
70% Handling Tickets (customer issues)
10% Knowledge building and administration
10% Consultation with colleagues
10% Consultation with customers
What does your agenda look like?
Your agenda is diverse. You solve a problem with the customer who is very satisfied with the solution. Sometimes solving a problem takes more time. You've tried different solutions, but unfortunately they don't work. The (time) pressure increases, but you have to stay calm and look for an alternative. You consult with your colleagues and, thanks in part to their expterise and commitment, you solve the problem together. And of course you also make time to catch up with colleagues, exchange knowledge and occasionally have a drink together.
"A customer reports a problem that needs to be solved immediately, otherwise the customer's daily process will grind to a halt. How do you tackle this?"
Usually, as a Consultant, you cannot immediately come up with a solution yourself: you have to gather the knowledge about this from all corners of Focus Enterprise Solutions and then pool it. So you ask other colleagues for advice and knowledge, but they are far from always available, for example because they are scheduled full-time with another client. However, if a customer's processes come to a standstill, an exception is often made. The urgency of the problem is such that the colleague's manager allows them to help you first. Once this is arranged, you inform the customer about this and agree on action and contact times. You then devise a solution to the problem together with your colleague and keep the customer well informed of progress. The final result is that the problem can be solved and the report is set to 'closed' in the ticket system.
What do we expect from you:
HBO / WO working and thinking level
Dynamics 365 Finance and Supply Chain Management certifications is a plus
Knowledge of/experience with ERP packages and the business side of functional management
Clear and regular communication, both internally and externally
Enthusiastic, perseverance and patience to solve problems; acting assertively to gather this knowledge from the organisation
Good command of the Dutch and English languages
Great sense of responsibility
Market-based salary;
Profit-sharing scheme;
32 to 40-hour working week;
25 holidays (possibility to buy extra);
International career opportunities;
Discount on insurances and web shops
Good pension scheme;
Laptop, phone and lease car/mobility allowance;
Home office arrangement.
Working at Focus Enterprise Solutions
Do you want to contribute to the Small and Medium Enterprises of the future? Do you want to help them achieve their ambitions? Then apply now at Focus Enterprise Solutions. With our team, we work for large clients and on challenging projects.
Our employees are our strength: we encourage them to fully use and develop their talents and capabilities. We do great projects together in a professional Microsoft environment where fun is part of our success! Focus Enterprise Solutions currently consists of about 35 professionals, but we have growth ambitions! There are many opportunities for us in the market, which we want to exploit with our current population and new, talented and especially curious colleagues.
Focus Enterprise Solutions is part of the Broad Horizon Group, consisting of several companies in the areas of Cloud & Infra, Workplace, Data & AI and Business Apps. By working intensively together, solutions for clients become even sharper. Thus helping clients further in the process towards an agile and more data-driven organisation.
Would you like to know more about this position or about Focus Enterprise Solutions? Then feel free to contact Bastiaan Boswijk on 06 52 11 11 03 or bastiaan.boswijk@focus-solutions.nlocus-solutions.nl.
Acquisition in response to this vacancy is not appreciated.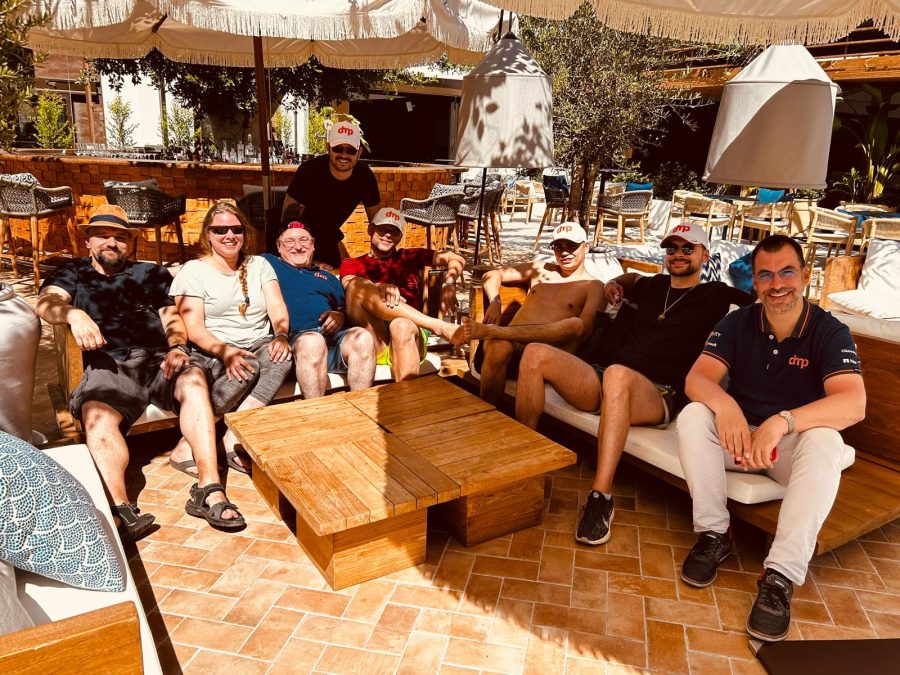 The Digital Neighborhood is a community of 13 tech companies… and counting. Focused on Microsoft services, we're experts in data, applications, the cloud, and business intelligence. All proudly independent. All seamlessly connected. We all call on each other's expertise to realize your digital potential.