Find your place
in the Neighborhood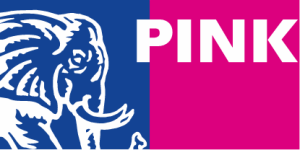 About Pink Elephant
Pink Elephant makes IT personal again. Modern workplace and cloud specialists, we help organizations get the very best out of their IT. We tailor off-the-shelf Microsoft and other software to perfectly fit the needs of the customer. Offering a personal approach and a strong focus on information security, Pinkers make smart changes that lead to lasting improvements for customers.
Solution Lead Azure Infrastructure
Pink Elephant
Naarden, Netherlands
Fulltime
Attention: This job requires you to be fluent in Dutch, both written and spoken.
As Solution Lead Azure Infrastructure, you are the authority and point of contact for our customers and colleagues on the Microsoft Azure Platform. Product development, speaking at events, but also staying involved in customer and pre-sales processes as a professional idiot. This is the role at Pink Elephant that suits you down to the ground!
As Solution Lead you like to deal with complex IT environments, make the right match and know which (new) technologies are involved. You are a specialist in thinking up and implementing innovative solutions in which you always apply automation/infrastructure as code (you don't want to do the same thing twice). You play a central role in the (continued) development of our innovative products and services and ensure the impeccable quality of our solutions within the Azure Infrastructure domain. You inspire Pink's clients by proactively searching for new opportunities and keep our internal organization informed of the latest trends.
Further a selection of your duties:
You fulfill the role of sparring partner for Management and MT regarding innovations and market developments for your area of expertise;
You are actively involved in sales processes, where you spot opportunities with new and existing customers, both independently and together;
As an authority you act as an ambassador for Pink at internal/external events and partners, write articles and organize knowledge sessions within the field. You will also be asked to present at major knowledge events;
You have the Quality Assurance role on projects within your area of expertise to ensure our quality and you ensure that the internal organization is aware of the roadmap of the Azure Infrastructure domain;
You update the portfolio with your colleagues in the knowledge area and are steering in the further development of our services and solutions;
You mentor colleagues where desired, bringing technical content leadership (even without hierarchical authority).
Be yourself and enjoy your work! But that goes without saying, in addition you have:
HBO working and thinking level;
At least eight years of relevant work experience;
Experience with Microsoft technologies, such as: Azure, VMware, Hyper-V, Active Directory and Azure DevOps;
Experience with most: PowerShell, Bicep, Python, Ansible, Jenkins, Kubernetes;
Experience with Agile working (Scrum/SAFe/DevOps), CI/CD;
Experience with Infrastructure as Code (IaC), Github and pipelines;
Analytical ability, you are results-oriented and good networking skills;
Excellent communication skills and are able to bring our customers, colleagues and other professionals into the world of the Cloud Azure platform.
Of course you will get a nice salary with a range of approximately € 5.000 – € 7.000, depending on your knowledge and experience. In addition, Pink Elephant thinks it is important that you know how to develop yourself, no matter what. An own Pink Academy, internal knowledge sessions, events and a wide range of different colleagues will certainly contribute to this. A lease car (or mobility budget) will bring you some convenience and because we think it is important that you are always comfortable in your own skin, you will get 28 vacation days with the possibility to buy 20 more (obv 40 hours). Now we are talking! But the most important thing is that all Pinkers enjoy their work, because only then we can bring out the best in each other!
Pink Elephant makes IT personal
It is our mission to make IT personal. By listening carefully to the wishes of the client, and especially the end user. But also by our knowledge of the market and developments in IT. On that basis, we go to work to select the right components. So that we deliver a solution with which the end user can perform his or her work optimally and has more time left for the real work.
For example, in the healthcare sector. We have clients where the administrative burden dropped by tens of percent after Pink365, our personal workstation, was introduced. That's time the care worker can spend on clients.
Pink Elephant has three disciplines: Outsourcing, Professional Services & Consulting and Hardware & Software Services. You can develop in this playing field. Pinkers are people who go for it. They enjoy their work and like to party from time to time. They go the extra mile and are involved with clients and colleagues. Because we also make IT personal for our employees. We have offices in Naarden, 's-Hertogenbosch and Maastricht-Airport.
Pink Elephant is part of Broad Horizon. Within Broad Horizon Pink Elephant is responsible for the services around the modern workplace. This bigger picture also creates career opportunities for you, of course.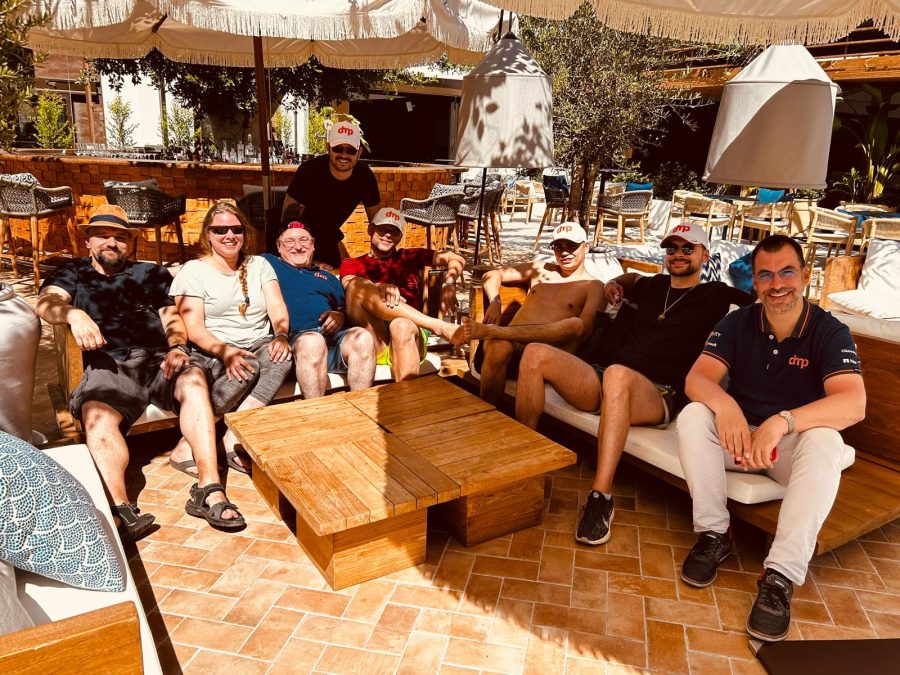 The Digital Neighborhood is a community of 13 tech companies… and counting. Focused on Microsoft services, we're experts in data, applications, the cloud, and business intelligence. All proudly independent. All seamlessly connected. We all call on each other's expertise to realize your digital potential.