Find your place
in the Neighborhood

About Iquality
At Iquality, 'Get Smarter Every Day' is our motto, our mindset, and our offer. Founded in 1994 and based in Nijmegen, we embrace new tech to design, develop and support unique digital solutions for our customers. Whether it's a piece of software, an app or a website, our solutions drive digital transformation – helping our customers get smarter every day.
QA Engineer
Iquality
Nijmegen, Netherlands
Full or part-time
You can use your skills and experience helping our customers and colleagues further and being part of complex and challenging projects. You will be testing complex software systems, often with many interfaces to other applications. Where possible, you may get involved in test automation. You will therefore end up in an organization with a real technical culture: freedom, autonomy, responsibility, a fine balance between work and private life, large training budgets and plenty of room for your ideas to solve unusual challenges. This way you can get the best out of yourself and help make Iquality and your colleagues even better.
Want to know more about Iquality? Check out our Iquality magazine here!
Will you make us even 'smarter'?
You will become a member of one of our development teams, consisting of a team lead, a software architect, back-end developers, front-end developers, a UX designer and solution support engineers. Together with your team, you are constantly looking for the best solutions for one or more of our leading clients, monitoring the quality within your team and convincing others of methods and insights.
As a QA Engineer you have an important role in quality assurance. You do this, among other things, by co-preparing and testing requirements, drawing up test plans, creating test cases and technical and functional testing of the solutions realized within the team. You also think along about the implementation of test automation.
You will be working in a very nice team and will be working with and for different customers. Your work is varied. This includes manual testing of functionalities, but also restructuring and independently running automated test scripts for regression testing.
You also enjoy inspiring and motivating colleagues. Taking the initiative to contribute to innovation and knowledge sharing within Iquality is therefore greatly appreciated. Think of organizing hackathons and deep dive sessions. But also sparring and sharing knowledge and experiences within our own guilds. In short, with us you get the opportunity to get the best out of yourself and others.
From day one you will be included in one of the self-managing multidisciplinary teams. In these teams we bring together strategy, concept, design, development and support. This means that teams consist of software and front-end developers, but also of designers, testers and other specialists. We are happy to take responsibility for the entire Solution Lifecycle of software, apps or sites. Together with your team and the customer, we take on the challenge of adding more value to our customers' digital products in short sprints. Quality, innovation and sustainability are important terms. Think of great projects for clients such as Freo, Vitens, Athlon and Damen Shipyards. For example, we are helping to build Vitens' 'My' environment and we are developing a mobile app for LeaseplanBank.
You:
Have experience with both the waterfall method and the Agile (Scrum, Kanban) methodology, so that you can draw up requirements together with the business and the team;
Have knowledge of and experience with functional testing methods and testing techniques;
Have experience with Azure DevOps;
Have worked with or gained knowledge in one or more programming languages such as Python or Javascript;
Gherkin-based frameworks such as SpecFlow or Cucumber are not unknown to you or arouse your interest;
You have a customer-oriented attitude and pragmatic approach.
Work in a way that works for you. In one of our beautiful offices in Nijmegen, Eindhoven or just from home;
You will receive a work from home allowance and everything you need to work at home comfortably.
Time and space to further develop yourself and colleagues.
You become part of our test guild, where you share knowledge and experiences with your fellow test engineers on a weekly basis;
A great organization where appreciation & personal involvement predominate.
Fun company and team outings.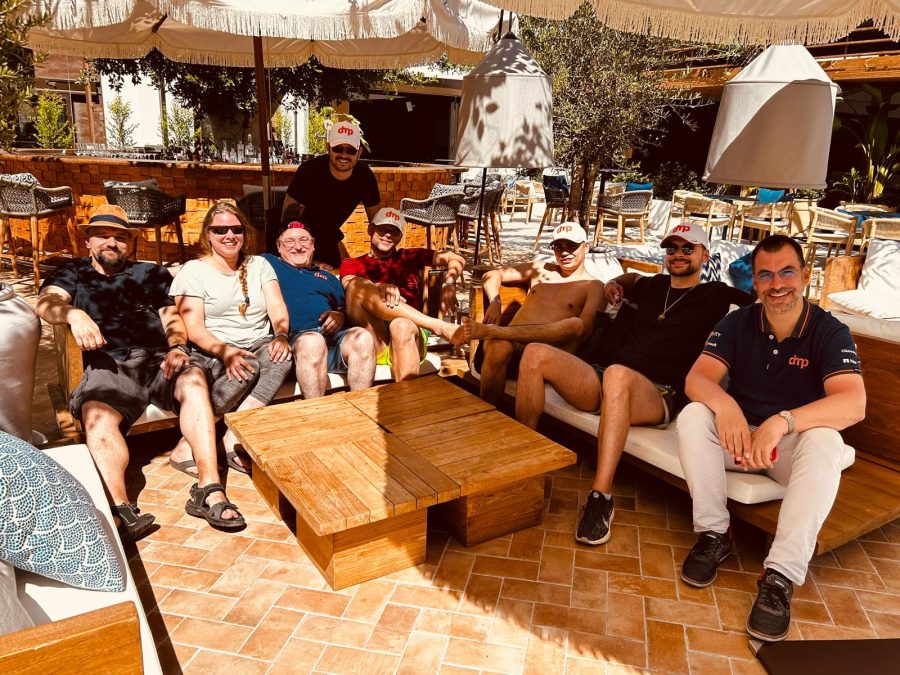 The Digital Neighborhood is a community of 13 tech companies… and counting. Focused on Microsoft services, we're experts in data, applications, the cloud, and business intelligence. All proudly independent. All seamlessly connected. We all call on each other's expertise to realize your digital potential.