Find your place
in the Neighborhood

About GAC
With 220 ambitious employees, GAC is Microsoft's number one partner in the Netherlands. Supplying Microsoft Dynamics 365 software and consultancy – with a focus on Business Central and the Power Platform – we enable our customers to realize their growth potential.
Project Manager
GAC
Gent, Belgium
Fulltime
Are you an analytically strong person who likes to deliver results? Are you passionate about IT? Do you also have knowledge of business processes such as logistics or finance? Then that's a bonus! We are looking for a real problem solver and team player.
GAC Business Solutions is a Belgian growth company, located just upon entering the beautiful city of Gent and is a sister company of the Dutch GAC. GAC guides organizations in their digital transformation process, based on Microsoft Dynamics 365, Business Central. We work with a close-knit team in a warm atmosphere where our employees are important and can continue to train and grow. Our varied team consists of different ages with an average age of 30 years. To maintain the group atmosphere and group dynamics, we attach importance to connecting with each other, which is why our party committee regularly organizes informal events and joint activities. Our clients consist of SMEs, medium-sized and large organizations spread over various industries.
You are responsible for supervising Microsoft Business Central projects. For this you are the link between the customer and our team.
• Once the presales and sales phases have been completed, you guide the customer through the implementation process. You take responsibility for all project phases and work directly with the client to achieve the project objectives. You are in consultation with the customer and draw up project plans and milestones.
o You discuss with the product specialists the range of integrated solutions for the customer, in particular Dynamics 365 BC, Azure Cloud, Power Platform (e.g. Power BI, Power Apps, Power Automate) PIM and web applications.
o You follow up the budgets of the projects and monitor deviations from the scope.
o You manage day-to-day project activities and assign project tasks and responsibilities to team members.
o You support the change process at the customer and provide them with our tools for this.
• After implementation, you manage the further service we offer.
o You ensure continuity and you keep your finger on the pulse of existing customers
o You spot the opportunities for this at the customer
You play a crucial role in supporting and coaching the project team in using our project management methodologies and principles. Together with the Team Leads you determine the most suitable team for each project, depending on the needs, capacity and expertise.
• As a Project Manager, you have a pulling role in your team, where you act as a motivator and support for the implementation team.
• You regularly organize steering groups and both internal and external meetings and you proactively adjust where necessary.
• As a people manager you involve colleagues in the project process. During these meetings you strive for "the extra mile" for the customers.
• The Bachelor's or Master's degree program you followed can be broad (economics, commercial sciences, finance, computer science, …).
• Experience in Project Management is an added value. Some experience in an ERP package already gives you a head start. Desire to grow further into this is necessary.
• You especially have a strong interest or experience in business processes and ERP solutions.
• The mix of affinities for IT and business is the successful mix.
Competences
• You have a healthy dose of work ethic, eagerness to learn and a passion for IT.
• In addition, you work very quality and customer-oriented.
• You are communicative, analytical and you can think problem solving.
• Your discussion partners at the customer are the C-level that you know how to convince in understandable language of the steps that need to be taken to write down a success story.
• You are a natural leader who motivates and pulls the project team along
• We like positive, passionate people who know how to get things done.
GAC has combined the dynamism, flexibility and spirit of a true growth company with the strength and backing of a strong group and a highly developed and experienced team. You can follow the Microsoft Business Central evolutions from the front row. You will have the opportunity to systematically expand your knowledge through various training courses.
• You can take up a position with a very extensive and diverse range of tasks, where you will play a key role within the organization
• A leadership role with impact and visibility
• You are part of a people-oriented company that is happy to help you find a good balance between work and private life. You work with flexible working hours, the latest forms of flexible working and the option to work from home.
• In line with your experience, a salary package is provided with an extensive range of fringe benefits.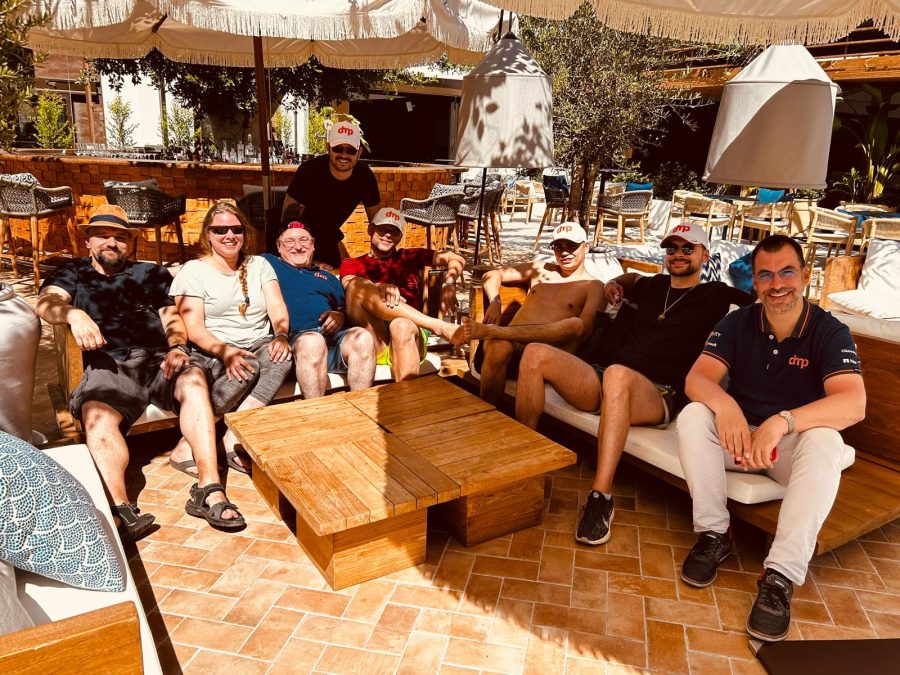 The Digital Neighborhood is a community of 13 tech companies… and counting. Focused on Microsoft services, we're experts in data, applications, the cloud, and business intelligence. All proudly independent. All seamlessly connected. We all call on each other's expertise to realize your digital potential.