Find your place
in the Neighborhood

About GAC
With 220 ambitious employees, GAC is Microsoft's number one partner in the Netherlands. Supplying Microsoft Dynamics 365 software and consultancy – with a focus on Business Central and the Power Platform – we enable our customers to realize their growth potential.
Product Team Consultant
GAC
Gent, Belgium
Fulltime
Do you like to analyze processes related to master data and product information? Do you see yourself as highly analytical and communicative? You have a strong curiosity in PIM, ERP, e-commerce, Microsoft Power Platform? Are you strong in identifying your customer's needs and helping them with successful implementations? Then you are who we are looking for!
GAC Business Solutions is located just upon entering the beautiful city of Ghent and is a sister company of the Dutch company GAC. GAC guides organizations in their digital transformation process, based on Microsoft software. We work with a close-knit team in a warm atmosphere where our employees are important and can continue to train and grow. Our varied team consists of different ages with an average age of 30 years. To maintain the group atmosphere and group dynamics, we attach importance to connecting with each other, which is why our party committee regularly organizes informal events and joint activities. Our clients consist of SMEs, medium-sized and large organizations spread over various industries.
As a Product team consultant you help our customer to gain insight into his product data & flows,
By using the best within Microsoft Power Platform and combining this with PIM, e-commerce, ERP…, you ensure that our customers can innovate and accelerate digitally. You get energy from taking a closer look at organizations and developing smart applications based on process automation, resulting in the best user experience.
Together with the colleagues of your team, you work at our customer in all phases: from presales, analysis, configuration & implementation
1. You challenge our customers to discover their business needs
2. You make a structured analysis of the customer's wishes and translate them into a functional and technical design
3. You prepare customer workshops on topics such as data & attribute modeling, roles & workflows, data migration, interfacing and also conduct the workshops
4. Together with colleagues you work on the configuration and implementation of their solutions.
5. You test the implemented solution and then deliver it
6. You follow the technology closely so that you are always aware of the latest innovations in the market.
Do you know what it means when we talk about 'PIM'? Do you have e-commerce knowledge on top of that? Then that's a bonus! You are not afraid to get in direct contact with the customer and to communicate your solutions and proposals clearly.
• You have a bachelor's degree or equivalent experience
• You have experience implementing software solutions and providing technical support to customers
• OR
• You know the ins and outs of Power Automate and Power Apps;
• You get satisfaction from providing a technically complex research and analysis phase
• You have a good understanding of various business processes regarding product information
• You have experience with configuring product models and the go live process with the additional aftercare
• You have a proactive attitude and the ability to work independently
• You don't shy away from looking for answers and bite your teeth until a solution can be offered
• You can communicate fluently in clear language within all layers of the organization
• You are not afraid to communicate in English as well as Dutch
You will be offered a challenging job in the IT Consultancy sector with a varied range of tasks. We offer a competitive salary package with many fringe benefits. This includes meal vouchers, hospitalization insurance, group insurance and a company car. You have flexible hours where working from home is possible. Part-time working is certainly possible. You will end up in an enthusiastic and collegial team that welcomes you with open arms and offers training. Although we are growing strongly, we are sticking to our horizontal structure with a strong focus on work-life balance. We regularly alternate hard work with fun activities and relaxation options.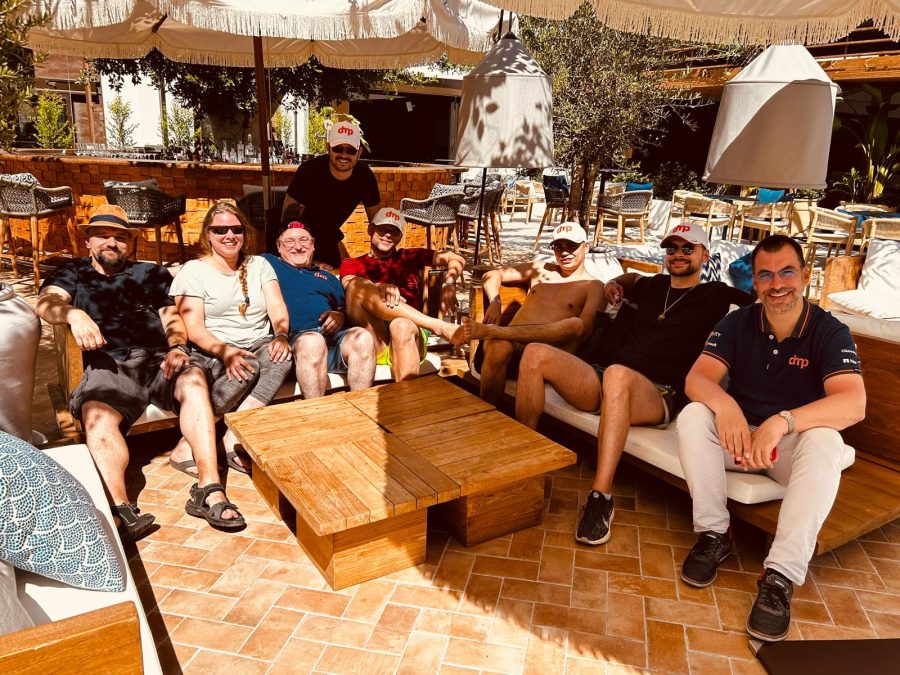 The Digital Neighborhood is a community of 13 tech companies… and counting. Focused on Microsoft services, we're experts in data, applications, the cloud, and business intelligence. All proudly independent. All seamlessly connected. We all call on each other's expertise to realize your digital potential.