Find your place
in the Neighborhood

About Projectum
Projectum is shaping the modern workplace through a powerful combination of Microsoft tech and PPM solutions. Helping businesses stay on top of the latest technical developments, we shape our customer's digital transformations. Projectum's headquarter is based in Denmark, Copenhagen but also has locations in Aarhus and Netherlands.
Portfolio and Project Management (PPM) Consultant
Projectum
Aarhus, Denmark
Fulltime
Are you IT-minded and eager to learn and master the PPM space and Projectum's products? Are you interested or already worked with IT Solutions either as a user or part of an IT implementation?
With us, you will join a world-class team of consultants with tons of real-life experience and certifications within PPM and the Microsoft Power Platform. The project you will be on is part of the Advanced Business Application Low Code Program as one of the few companies in the Nordics.
Your team members will have similar roles and competencies as yours, but we like to see consultants who take an interest in all the business areas of Projectum, and who are willing to help in all areas if needed.
Projectum is known for building world-class solutions that fill gaps in the marketplace that enhance reporting scenarios while making work life easier and more productive for managing financials and resources within an organization. We believe in staying ahead, ensuring that our passion is felt – and always creating amazing user experiences.
Projectum shape and sustain the modern workplace on all organizational levels, enabling efficient portfolio, project, and work management, by combining expert knowledge of the latest Microsoft technologies, deep interest in modern work trends, and real-world experience. At the end of the day, we want to bring good vibes to people working with Project Portfolio and Resource Management, and thus help companies achieve their goals.
1-2 years of experience working with IT Solutions
Interest and preferably experience in the space of PPM
Facilitate and support workshops
Scope the needed work and break down tasks
Knowledge of various PPM Methodologies such as agile, traditional, and hybrid setups
Knowledge from working with IT systems either as a superuser, configuration work or system administration
Knowledge from implementing IT Solutions
Interests working with the Power Platform especially (Power Apps, Power Automate Flows & Power BI)
Additionally, it would be an advantage for us and yourself if you have the following certifications:
Your consultant mindset and work habits
We are looking for someone who is:
Reliable
Respectful of agreements, other's time and ideas, and listening to the customer's needs
Structured in your work and approach to tasks, i.e., you work in an orderly manner, both independently and in groups
Practical and problem-solving oriented
Balanced between entrepreneurial thoughts and ideas and standardization, depending on the customer's needs
Professional approach to our customers and colleagues, and treat everyone with professional courtesy
We have offices in both Aarhus and Søborg, and this position can be filled on either location.
Projectum offers modern industry best practices as well as best in class innovative product solutions. We provide consulting services on technology implementation for strategy, project, portfolio and Resource Management Capabilities. We believe in our consultants as individuals, but we also work in a modern team-based culture. We are stronger as a team, and we grow together.
We build amazing solutions, and we have received praise for our solutions that fill gaps in the marketplace, and our solutions enhance reporting scenarios while making work life easier and more productive – especially managing financials and resources within an organization. At Projectum we stay ahead of the curve, with passion and with the goal in mind of creating amazing solutions and user experiences.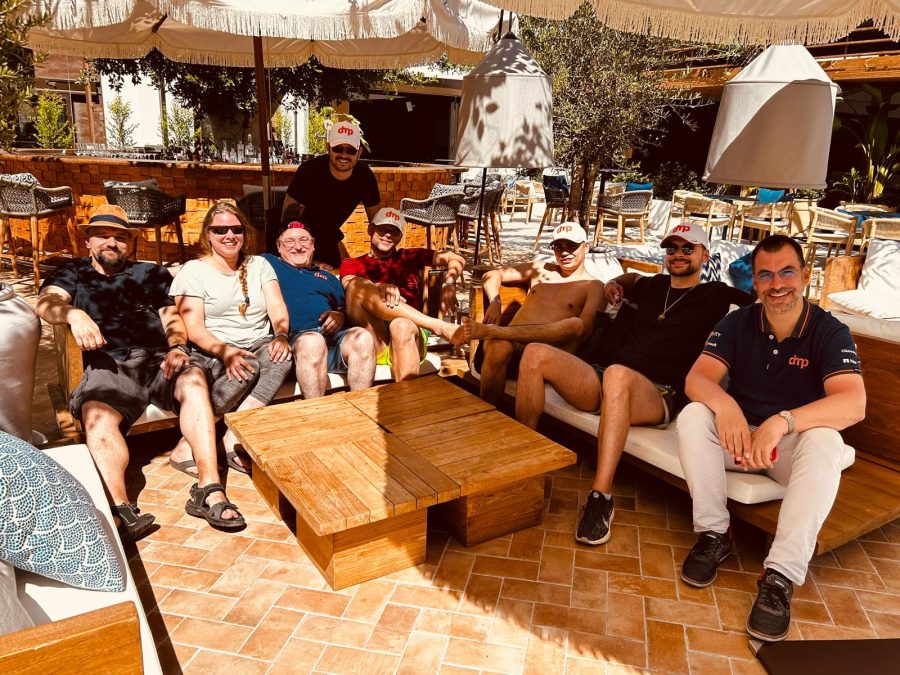 The Digital Neighborhood is a community of 13 tech companies… and counting. Focused on Microsoft services, we're experts in data, applications, the cloud, and business intelligence. All proudly independent. All seamlessly connected. We all call on each other's expertise to realize your digital potential.