Find your place
in the Neighborhood

About True
True partners with organizations that want to be market leaders in their industry. A managed hosting provider for optimized web environments, we help businesses scale their ambitions through advanced technology. Now home to more than 120 Trueligans, we're well on our way to becoming the biggest IT company in the Netherlands.
Linux Engineer
True
Amsterdam, Netherlands
Fulltime
Do you want to work for a company where engineers set the direction? Where you work together in a team with lots of Linux know-how? And where fun in your job goes hand in hand with taking good care of your customers?
Join True and do what you enjoy most: constantly providing beautiful technical solutions, so that our customers can use their internet services on a larger scale, more safely and faster.
We are looking for an additional Trueligan who loves to work with the techniques described below. If you already know some of them, great! At True you will also get the space and time to learn.
Linux (Ubuntu, CentOS)
Virtualization techniques (KVM, Docker)
Installation & Provisioning (PXE, Kickstart)
Configuration & Automation (Ansible)
Monitoring (Nagios)
Scripting knowledge (Bash, Python, or similar tooling)
Security (SSL, hardening)
Experience with cluster environments (HAProxy, Keepalive, HA-stack)
Experience with containers (Kubernetes)
In addition to a competitive salary up to €6000,- gross per month, much more:

An informal, relaxed but technically sophisticated dotcom culture
Easy accessible office, alongside the A2 and near the Amsterdam Bijlmer Arena train station
Working on the coolest and largest digital projects in the Netherlands
The opportunity to visit conferences in the Netherlands and abroad
Monthly drinks (with craft beers!), BBQs in the summer and memorable parties
If we reach our goals, you will also benefit via our profit sharing
A 13" MacBook Pro or a Dell Latitude
Delicious lunches, prepared by our two chefs
Discounts on various insurance policies and web shops
Free Virtual Dedicated Server
Contribute to open source projects while working
Good insurance… in case something happens.
Spare time! 25 vacation days. Need more? You can buy more.
A great home office arrangement
Can we go back to the office, you can decide for yourself which office you will sit in
And for later… a free pension scheme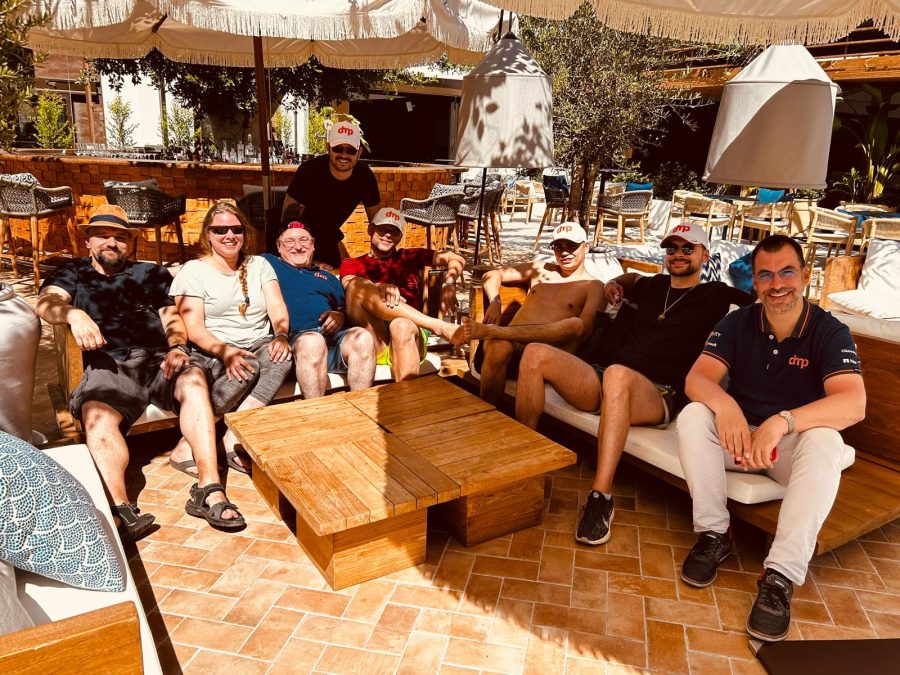 The Digital Neighborhood is a community of 13 tech companies… and counting. Focused on Microsoft services, we're experts in data, applications, the cloud, and business intelligence. All proudly independent. All seamlessly connected. We all call on each other's expertise to realize your digital potential.