Find your place
in the Neighborhood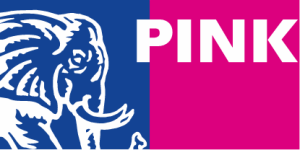 About Pink Elephant
Pink Elephant makes IT personal again. Modern workplace and cloud specialists, we help organizations get the very best out of their IT. We tailor off-the-shelf Microsoft and other software to perfectly fit the needs of the customer. Offering a personal approach and a strong focus on information security, Pinkers make smart changes that lead to lasting improvements for customers.
IT Architect
Pink Elephant
Naarden, Netherlands
Fulltime
Attention: This job requires you to be fluent in Dutch, both written and spoken.
Do you think it's cool to help build an Architectural team at Pink? Are you the technical conscience for our client and can the challenge not be complex enough for you? As an Architect at Pink you get the freedom and confidence to use your knowledge and skills to help the client and your colleagues move forward.
At Pink, you will work with the team on solutions for our clients, based on various building blocks. You will provide a technical roadmap and work on creating a High Level Design. You ensure coherence between the business (business processes and applications) and IT. You act as a sparring partner for the customer and the account team and you give solicited and unsolicited advice. You are the technical conscience. You develop solutions to our customer questions and problems, estimating the impact. You also check the quality of changes and projects. With your vision you advise customers and colleagues on the (im)possibilities and on developments/trends and specific solutions and you organize regular innovation sessions with the customer.
Some of your tasks:
You create high-level designs and target architectures, monitor them during and after completion and record them in tooling;
You develop innovations by responding to development and market needs;
You analyze new service issues based on market needs and help translate these into new products/services;
You support Sales in pre-sales activities;
You actively contribute to professional knowledge sharing with colleagues and (external) colleagues by means of substantive publications regarding trends and developments;
You stay abreast of the latest developments within your own field and you actively contribute to professional knowledge sharing with colleagues and peers.
Be yourself and enjoy your work! But that goes without saying, in addition you have:
At least HBO working and thinking level;
At least 6 years of relevant work experience;
Relevant expert level certifications (such as Togaf, SAPSA, Microsoft) or willing to obtain them;
A passion for working with the latest technologies;
A love for translating requirements into solutions that make customers happy;
In addition, you have excellent communication skills, are autonomous and authentic and possess a healthy dose of persuasiveness.
Of course you get a nice salary, the salary range is between EUR 4.800,- and EUR 6.800,- gross per month depending on your knowledge and experience. And Pink Elephant finds it important that you know how to develop yourself. We do this through the Pink Academy, internal knowledge sessions and events. And of course the Pink colleagues will also contribute to your development! A customized training plan will ensure that you actually take those steps. Because we find it important that you always feel good about yourself, you get 28 days off with the possibility to buy 20 more (based on 40 hours). Telephone and laptop come with the job. A lease car (or mobility budget) will bring you some convenience and because we find it important that you are always comfortable in your own skin, you get 28 vacation days with the possibility to buy 20 extra (obv 40 hours). Now we are talking! But the most important thing is that all Pinkers enjoy their work, because only then do we bring out the best in each other.
Pink Elephant makes IT personal
It is our mission to make IT personal. By listening carefully to the wishes of the client, and especially the end user. But also by our knowledge of the market and developments in IT. On that basis, we go to work to select the right components. So that we deliver a solution with which the end user can perform his or her work optimally and has more time left for the real work.
For example, in the healthcare sector. We have clients where the administrative burden dropped by tens of percent after Pink365, our personal workstation, was introduced. That's time the care worker can spend on clients.
Pink Elephant has three disciplines: Outsourcing, Professional Services & Consulting and Hardware & Software Services. You can develop in this playing field. Pinkers are people who go for it. They enjoy their work and like to party from time to time. They go the extra mile and are involved with clients and colleagues. Because we also make IT personal for our employees. We have offices in Naarden, 's-Hertogenbosch and Maastricht-Airport.
Pink Elephant is part of Broad Horizon. Within Broad Horizon Pink Elephant is responsible for the services around the modern workplace. This bigger picture also creates career opportunities for you, of course.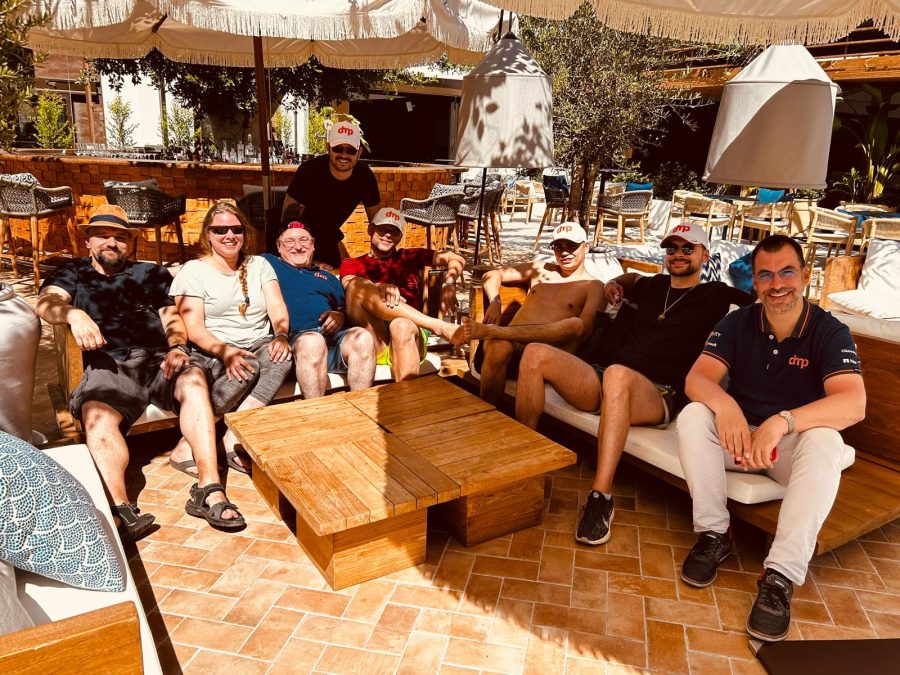 The Digital Neighborhood is a community of 13 tech companies… and counting. Focused on Microsoft services, we're experts in data, applications, the cloud, and business intelligence. All proudly independent. All seamlessly connected. We all call on each other's expertise to realize your digital potential.