Find your place
in the Neighborhood

About GAC
With 220 ambitious employees, GAC is Microsoft's number one partner in the Netherlands. Supplying Microsoft Dynamics 365 software and consultancy – with a focus on Business Central and the Power Platform – we enable our customers to realize their growth potential.
Internship
GAC
Gent, Belgium
Full or part-time
We offer a challenging internship within our company. During this internship you will have the opportunity to gain practical experience and further develop your skills. You will be supervised by experienced professionals and you will have the opportunity to work on interesting projects.
GAC Business Solutions is located just upon entering the beautiful city of Ghent and is a sister company of the Dutch company GAC. GAC guides organizations in their digital transformation process, based on Microsoft software. We work with a close-knit team in a warm atmosphere where our employees are important and can continue to train and grow. Our varied team consists of different ages with an average age of 30 years. To maintain the group atmosphere and group dynamics, we attach importance to connecting with each other, which is why our party committee regularly organizes informal events and joint activities. Our clients consist of SMEs, medium-sized and large organizations spread over various industries.
• You will have the opportunity to work within a department that matches your interests and study background.
• You will be involved in various projects and will have the opportunity to think along and work on solutions.
• You get the chance to work with the latest technologies and tools.
• You will have the opportunity to learn from experienced professionals and expand your network.
We are looking for a motivated and studious intern who wants to develop within our company. Are you looking for a challenging internship in which you can learn a lot and develop yourself further? Then we are looking for you!
We appreciate your interest in our company and are curious about your background and interests.
As a company specializing in ERP and PIM implementations, we are looking for interns who have a strong foundation in relevant fields of study. Some of the fields of study that we consider relevant for an internship at GAC Business Solutions are:
• Computer science
• IT
• Business Information Management
• Management Information Systems
•Software Engineering
• Industrial Engineering Sciences
• Operation Management
• Marketing
• Logistics
In addition, we like to have people in our team who are proactive, who can take responsibility and who are a team player.
You will end up in an enthusiastic and collegial team that welcomes you with open arms and offers training. Although we are growing strongly, we are sticking to our horizontal structure with a strong focus on work-life balance. We regularly alternate hard work with fun activities and relaxation options.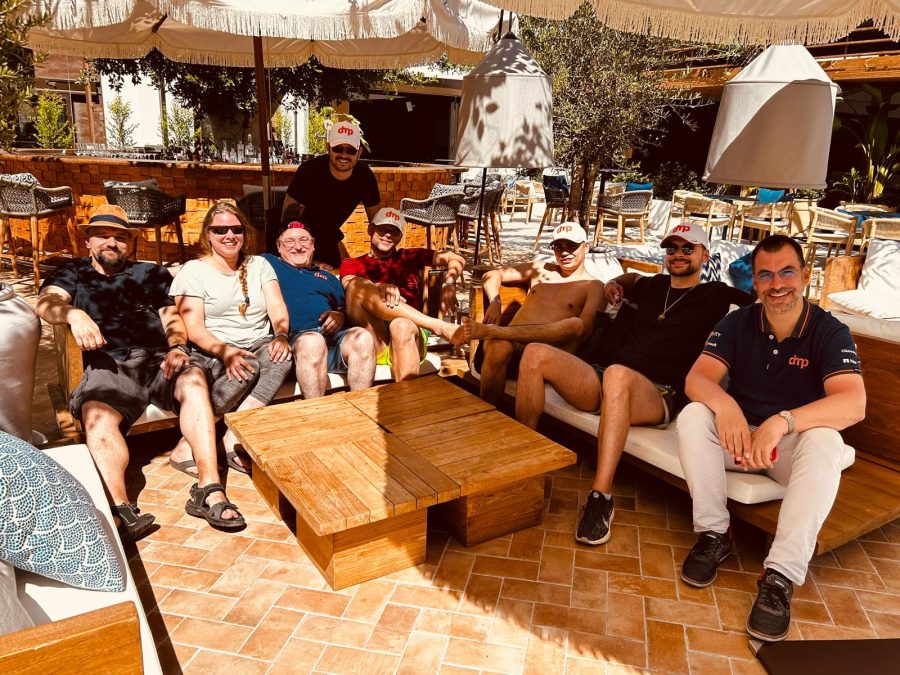 The Digital Neighborhood is a community of 13 tech companies… and counting. Focused on Microsoft services, we're experts in data, applications, the cloud, and business intelligence. All proudly independent. All seamlessly connected. We all call on each other's expertise to realize your digital potential.