Find your place
in the Neighborhood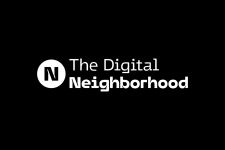 About The Digital Neighborhood
The Digital Neighborhood is a community of 11 tech companies… and counting. Focused on Microsoft services, we're experts in data, applications, the cloud, and business intelligence. All proudly independent. All seamlessly connected. We all call on each other's expertise to realize your digital potential.
FP&A Analyst
The Digital Neighborhood
Amsterdam, Netherlands
Fulltime
As an FP&A Analyst (Financial Planning & Analysis) you play a crucial role in the Group Finance team of the company. You are responsible for analyzing and reporting financial data, preparing forecasts, monitoring budgets and providing valuable insights to the management team.
You work closely with the FP&A Lead and Group Director Business Control as well as the different CFOs of the brands to understand and improve the financial performance of the company. In addition, you are the spider in the web around the management reporting & forecasting process and you have the ambition to take this process to the next (digital) level. You get energy from a dynamic working environment and want to make an impact by adding value through a data-driven approach.
Tasks and responsibilities
– Analyzing and interpreting financial data to identify trends, anomalies and opportunities;
– Preparation of management reporting, forecasts and financial models;
– Monitoring the company's financial performance and identifying opportunities for improvement;
– Collect and consolidate data from various sources to prepare accurate financial management reports;
– Identify risks and opportunities related to financial performance and communicate them to management;
– Sparring partner for the CFOs of the brands on current performance and prospects;
– Assist in the preparation of financial management presentations and reports for internal and external stakeholders (eg investors);
– Contributing to the improvement, further digitization and implementation of financial processes and procedures.
– A completed master's degree in finance, accounting, business economics or a comparable discipline;
– At least 3 years of experience in accounting, strategy/finance consulting or corporate finance, preferably in the IT or technology industry;
– Excellent knowledge of Excel and financial modelling. Experience with LucaNet is a plus;
– Extensive knowledge of financial analysis methods and techniques;
– Strong analytical skills and the ability to interpret complex financial data;
– Experience with financial processes around the performance management cycle (strategy, budgeting, financial close, reporting, forecasting, etc.);
– Knowledge of financial reports (P&L, balance sheet and cash flow) and their mutual relationship;
– Excellent communication skills and ability to clearly present financial information to non-financial stakeholders;
– Proactive attitude, independence and the ability to work in a dynamic environment;
– Excellent command of the Dutch and English language, both orally and in writing.
As an FP&A Analyst at The Digital Neighborhood, you will have the opportunity to make an essential contribution to the company's financial strategy and growth. You work in a dynamic and innovative environment of an ambitious company that will grow strongly in the coming years. It is a perfect next step for an ambitious young professional with several years of work experience, who wants to develop further as a finance professional and is not afraid of a steep learning curve. The Digital Neighborhood offers excellent benefits and plenty of opportunities for professional development.
– Competitive salary;
– Collective discounts on insurance policies;
– Delicious lunches and snacks;
– Free disability and endowment insurance;
– 25 vacation days. Need more? Then you can buy additional;
– Travel allowance € 0.23 per km;
– Retirement provision with a choice of pension or annuity;
– Laptop and phone;
– If we do well, you will also benefit from our profit sharing.
The Digital Neighborhood is an IT service provider with a focus on data, digital transformation and cloud services. Over the past decade, The Digital Neighborhood has evolved into a company known for its innovative solutions and extensive portfolio of services. With the addition of several successful companies in the field of (managed) hosting, workspace, cloud, business solutions and data & AI, the company has acquired a wide range of B2B IT services, including brands such as True, GAC and Pink Elephant.
The Buy & Build strategy has brought great success to The Digital Neighborhood and has also attracted the attention of private equity investor EMK, who joined in 2020. Together with the management team, EMK is full of enthusiasm and ambition to further expand the portfolio. This strategy is based on the idea that a multi-pillar IT solutions company can benefit from economies of scale and knowledge sharing, while at the same time having access to the international market, including large and high profile clients. The Digital Neighborhood already has market share in the Benelux, Denmark and Finland, with a turnover of more than €200 million. The company has ambitious plans for substantial organic growth and growth through acquisitions.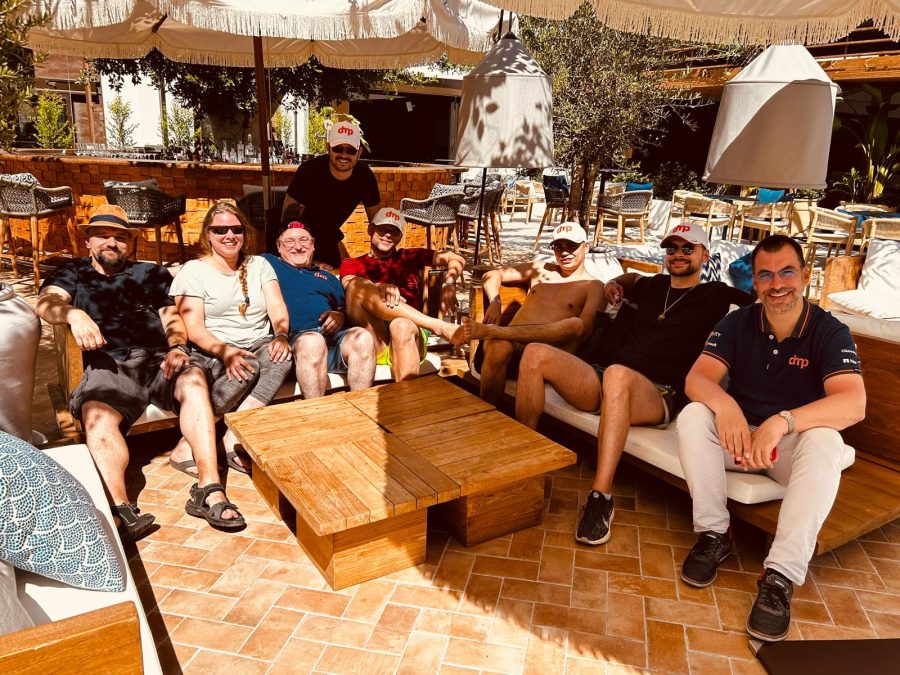 The Digital Neighborhood is a community of 13 tech companies… and counting. Focused on Microsoft services, we're experts in data, applications, the cloud, and business intelligence. All proudly independent. All seamlessly connected. We all call on each other's expertise to realize your digital potential.