Find your place
in the Neighborhood

About Delegate
With Delegate, you'll get experiences to remember and colleagues who win through their knowledge and helpfulness. You'll be part of developing excellent solutions in an ambitious workplace that gives you all that you expect, plus that little bit extra as a positive surprise. Here, we take the time to help each other and make sure that both customers and colleagues feel at home.
Developer
Delegate
Virum, Denmark
Fulltime
Collaboration, togetherness and sparring with skilled colleagues who have just as high standards for the solutions as you. And who notice when you are not there because you are talented and because they like you.
A varied everyday life and diverse tasks. Some days will go as planned, but almost as often a colleague or customer will need your help with something unexpected.
Good and relaxed relations with the customer's employees. An open dialogue where the customer's team is comfortable sharing their needs and challenges because they know that you take pride in solving them.
At Delegate, we lift each other up and develop together. We can do this because we gather and value talented and ambitious employees. We provide space for immersion and further development within subjects that interest you. Technical competences are continuously developed, and we like to learn from ourselves, as well as from our new colleagues. Here we always lift as a group.
Regardless of your level of experience, we have the right framework for you. We have room for you, whether you are walking alongside your colleagues, paving the way for them or simply building a completely new path. With us, you get the opportunity to further develop your skills within the latest Cloud technology and dive into exactly the areas that interest you the most.
2+ years of software development experience
You stand on a strong technical foundation in C# and .NET and may have worked with AzureDevops, CI/CD and automated testing.
You have knowledge of web development: HTML, CSS, JavaScript (preferably TypeScript) and perhaps frameworks: React, Angular or similar.
You have a clear professional position on, for example, the use of design patterns and principles within software development.
Fluent in spoken and written Danish and English.
At Delegate you will be greeted with presence and quality at all levels. You get experiences you will remember and colleagues who win, with recognition and helpfulness. Become part of the development of solutions that ease, in an ambitious workplace that gives you what you expect and the extra that pleasantly surprises. Here we take the time to help each other and make an effort to make both customers and colleagues feel at home.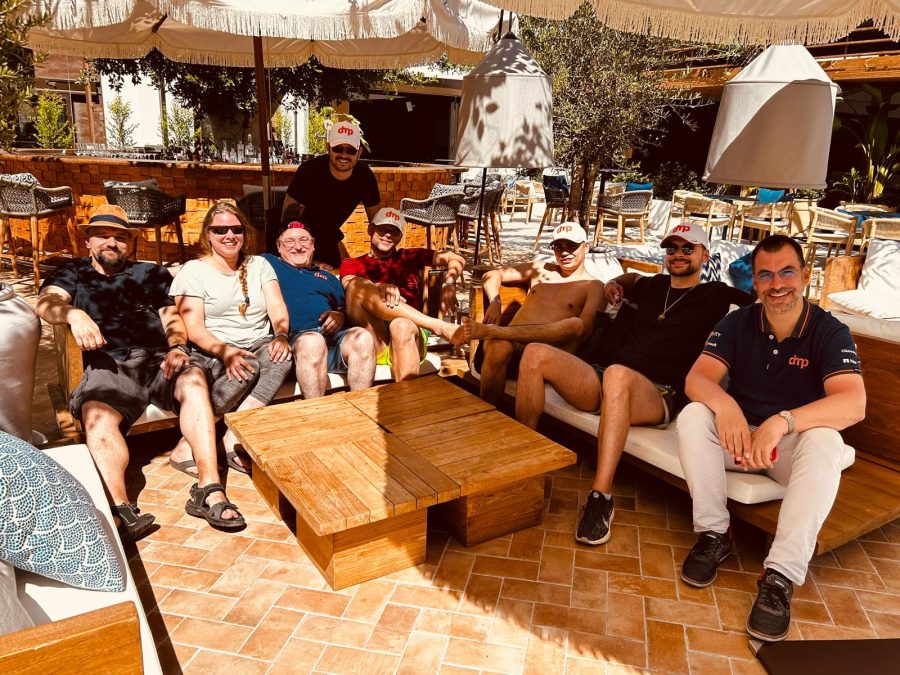 The Digital Neighborhood is a community of 13 tech companies… and counting. Focused on Microsoft services, we're experts in data, applications, the cloud, and business intelligence. All proudly independent. All seamlessly connected. We all call on each other's expertise to realize your digital potential.