Find your place
in the Neighborhood

About 2Foqus
For the past 15 years, 2Foqus has provided practical business intelligence based on one clear idea: a data-driven organization is a leading organization. From our offices in Breda and Apeldoorn, our 50 specialists offer tailor-made solutions, so that everyone can easily read, analyze and manage data themselves.
Account Manager
2Foqus
Breda, Netherlands
Fulltime
Looking for a job as an Account Manager in which you can use your commercial drive?
(Only for Dutch speaking applicants)
As an Account Manager you are busy recruiting new customers and expanding current relationships in the field of Business Intelligence. You are able to understand the needs of potential clients and respond accordingly. You do this by convincingly explaining the added value of creating insights in data, presenting a commercial proposal and generating new business. Thanks to your commercial drive, you know how to bind clients to you. You are commercially responsible for the sales process from the first contact until the contract is signed.
WHAT DOES YOUR TYPICAL WORKING DAY LOOK LIKE?
You enter our office around 09:00 and have a delicious cup of coffee. You start up your laptop and view your e-mail box. A new application for a Qlik license comes in, you call the customer about this and get to work. At the end of the morning you have an appointment with a potential customer to give a TimeXtender demo. They want to know everything about data management. They are enthusiastic and you can work out a proposal! A Sales meeting is planned in the afternoon in which you share the closed deals and leads with the rest of the team. You end the day with a satisfied call to a customer where an implementation process is running to check whether everything is going well.
WHY DOES THIS VACANCY SUIT YOU?
– You have a keen eye for Business Intelligence opportunities at customers and you are able to help us exploit these opportunities.
– Building and expanding your network of business relationships is something that gets you excited.
– You like to get started with recruiting new customers.
– Your presentation skills are also good! You like to give product presentations and take into account the wishes and requirements of the customer.
– Together with the Sales team you work on plans to achieve the sales goals.
– You maintain close contact with the Sales team, Marketing and the consultants.
– You have an HBO working and thinking level.
– You have an affinity for Data & Analytics.
WHAT DO WE OFFER?
We work hard, but there is always room to challenge your colleagues to a fun game of darts or table football. Everyone is ready for each other, which ensures a pleasant working environment. You also have the opportunity to further develop yourself through training and education.
BUT THERE'S MORE….
– 28 vacation days;
– Facilities for flexible working (telephone/laptop/lease car);
– Free use of public transport;
– Quarterly meetings at a great location in the country, often followed by an activity;
– Sports with your colleagues monthly padel sessions (not mandatory);
– A good salary;
– Pension scheme.
WHO ARE WE?
For almost 15 years, 2Foqus has been bringing people, data and business results together in smart data solutions. We do this on the basis of four pillars: Data Literacy, Data Management, Analytics and Academy.
From our offices in Breda and Apeldoorn, we work for more than 500 organizations in, for example, the flex industry, logistics, production and healthcare. Our team consists of more than 50 specialists with a passion for data.
At 2Foqus we also like fun, who together take that extra step for our customers and for each other. We work hard together to achieve great results and we like to celebrate them. "Work hard, play hard" is therefore our motto.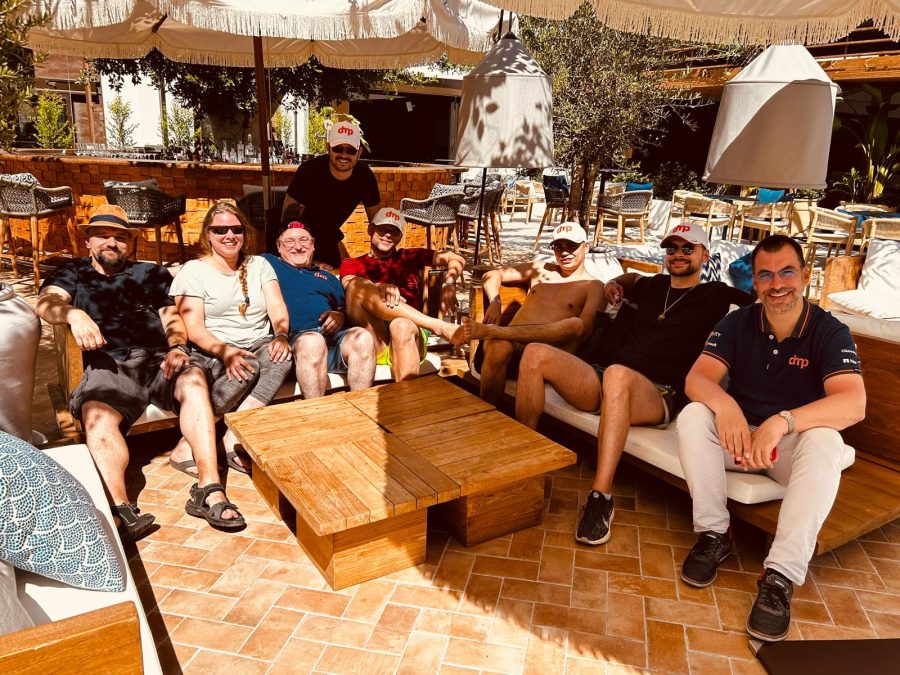 The Digital Neighborhood is a community of 13 tech companies… and counting. Focused on Microsoft services, we're experts in data, applications, the cloud, and business intelligence. All proudly independent. All seamlessly connected. We all call on each other's expertise to realize your digital potential.